Gaetano "Nino" Martinetti was born in Rome. Nino studied Humanities, Sciences and Art at the College Santa Maria in Rome and at the Institute Manieri-Copernico Liceo Scientifico. Soon after he was conscripted in the Army. In 1970 he moved from Rome to London to study English and there he developed his interest in photography.

In 1973 Nino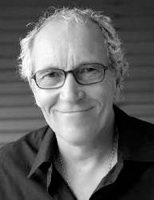 travelled overland from England to Australia to advance his knowledge and passion of the arts and film-making. Nino studied Art & Design majoring in Photography, Film & Video at Prahran College of Advance Education in Melbourne.
Nino photographed his first Short film in 1977 "Buckeye and Pinto" and was nominated for "Best Cinematography". In 1980 Nino filmed two episodes of his first four part Award winning TV Mini-series "Women Of The Sun". In 1984 he filmed his first Feature film (Anamorphic) "Wills and Burke", an Australian Epic, thus he was granted accreditation of the Australian Cinematographers Society.

Now after more than twenty-five years as a Director of Photography and Camera Operator, Nino has received five A.C.S. Bronze Awards, five A.C.S. Silver Awards and seven A.C.S. Gold Awards. He has been nominated four times for the AACTA (A.F.I.) (AUS) Award for "Best Cinematography". In 1994 Nino received the AACTA (A.F.I.) (AUS) Award for the Feature film "Exile".

Nino Martinetti has photographed many films and documentaries for internationally acclaimed Director Paul Cox. Review after review praised Nino painter's eye, his reputation grew within the industry as someone who could achieve beautiful results quickly and economically.

Nino is a mentor to film students at Griffith University, Bond University and NYFA. Nino was the President of the Australian Cinematographers Society (State of Queensland) from 2004 to 2009 and in the State of Victoria in 1992 and 1993.

His Showreel presents an almost raw collection of cinematography with very little effects or post-production enhancement. Nino Martinetti's approach to cinematography is influenced by the different practices of film-making in Australia, Europe, America and South East Asia, working with various Directors, in different locations and peculiar lighting situations; resulting in his very flexible distinguished style, consistent with the available budget and available light.